Biology Chair's Message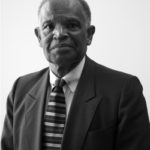 Dear Wise , Discerning , and yet Inquisitive Individual :
The mere fact of your exploring this website is an outward expression of your being " all of the above". Basically, Biology is defined as " The Science of 'Life' and of living organisms, including their structure , function, growth, origin , evolution, and distribution" (American Heritage College Dictionary  3rd ed.) . And , placed in context , every other academic discipline is a study of some aspect impacting that which is living" ; that is , the Economics thereof ; Communication between ; the maximal Education , Development , and Understanding continuum ; and interrelationships from the Molecular through the Universal.
In adherence to the aforementioned ways of knowing , the Department of Biology offers the Bachelor of Science (B.S.) Degree in two concentrations; i.e. , 1) Comprehensive , 2) Pre-Health Professional  and 3) a B.S. Degree in Biology which includes Certification in Geographic Information Systems (GIS). Our comprehensive curriculum provides training for students seeking admission to health-related professions and graduate programs , as well as those who are seeking employment in diverse fields of endeavor. The department also coordinates a 2-year Pre-Nursing program for students seeking to satisfy entrance criteria for Professional Schools of Nursing. Countless graduates have gone to medical schools , graduate schools, veterinary schools , pharmacy and dental schools. The department also has a strong workforce development program to meet the demands of primary and secondary school science teachers in Texas and elsewhere. The Department of Biology often leads the entire university regarding the number of declared undergraduate majors(~600+) and B.S. Degrees awarded each year.
Students in the department are given opportunities for many scholarships, research opportunities and internships. Faculty research efforts are funded by federal grants such as the National Science Foun- dation , the National Institutes of health, and other federal , state , and local agencies and foundations. Many of these programs financially support and engage undergraduate and graduate students during the summer months to undergo hands-on training and participation in many science enrichment endeavors , such as presentations before local , national and even international meetings of their peers. As a result of Enrichment efforts and exposure such as this, many students have had the opportunity to become coauthors in peer-reviewed scientific publications . Thus , the department strives to cultivate and expand this culture of science and exploration , as well as maintain a rigorous academic environment to intentionally produce competitive graduates who reflect well the purpose and mission of the department.
Our rigorous  M.S. in Biology graduate program enables graduate students to conduct original research in diverse fields such as immunology , cell-signaling , epigenetics, breast cancer biology, phylogenetics , molecular evolution or C. elegans biology. Many faculty members of the department are also affiliates of the Ph.D. program in Environmental Toxicology . This program is housed within the Department of Environmental Science and Interdisciplinary Studies.
In summary , Dear Wise , Discerning, and yet Inquisitive students of Life ,you are most welcome to become an integral part of a legacy of excellence in life science preparation and achievement. Please do not hesitate to contact us (email: Williams_we@tsu.edu) or by phone: 713-313-7222).
Sincerely,
Dr. Warren E. Williams
Chair, Department of Biology